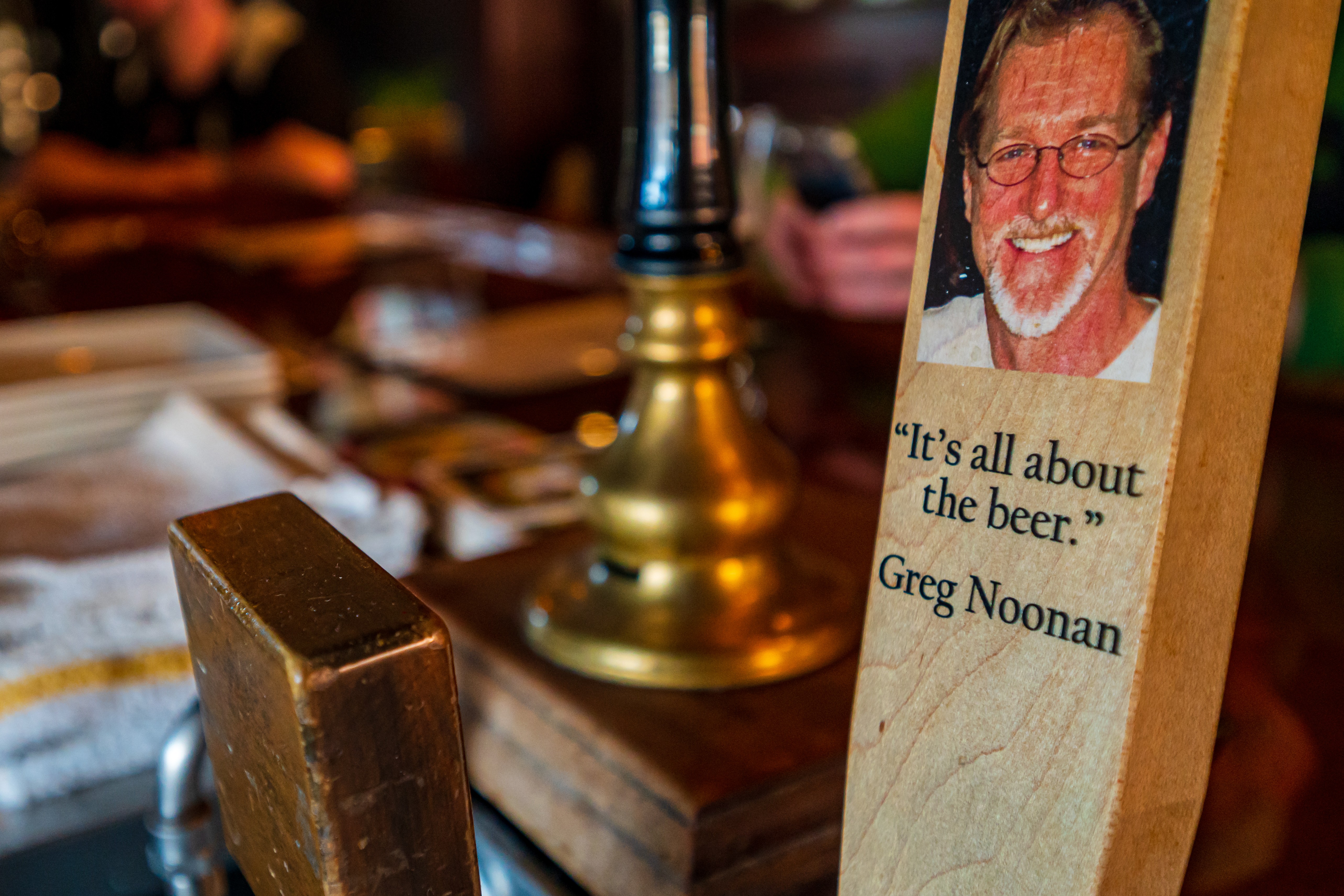 The Pioneer of The Vermont Pub & Brewery
In the craft brewing industry, few people are as well-known as our founder, Greg Noonan. An influential figure in the world of microbrewing, Noonan made significant contributions to the art of brewing and played a major role in shaping the landscape of Vermont's beer culture.
One of his notable accomplishments is opening Vermont's first brewpub in Burlington. In late 1988, Noonan's The Vermont Pub & Brewery opened its doors – and taps. Breaking a 94-year drought, Burlington had its first brewery since prohibition, sparking a renaissance in the local beer scene.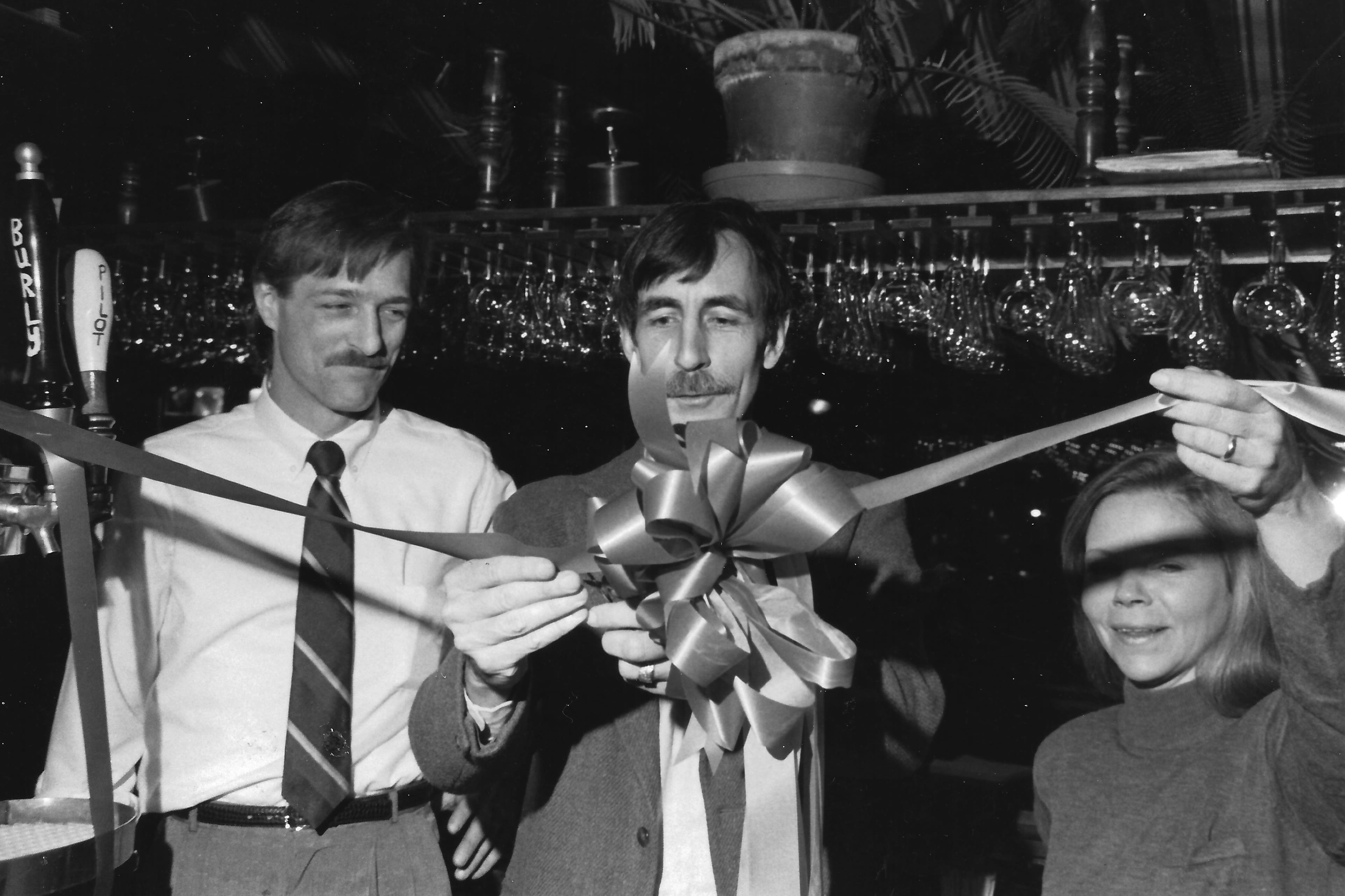 Defining Brewpub
Prior to opening The Vermont Pub & Brewery, Greg Noonan enlisted the aid of Bill Mares, who was then the state legislator, to seek changes in the existing legislation governing the on-site sale of manufactured beer. Together, Greg and Bill rewrote the language of law to allow manufacturers to sell their malt beverages on-site. After a certain amount of drafting acrobatics, that idea found favor with the Liquor Control Board, and then progressively with four legislative committees, both legislative chambers, and finally, Governor Madeline Kunin.
Today, every brewery that offers beer for consumption on their brewery premises owes a debt of gratitude to both Greg and Bill for their efforts.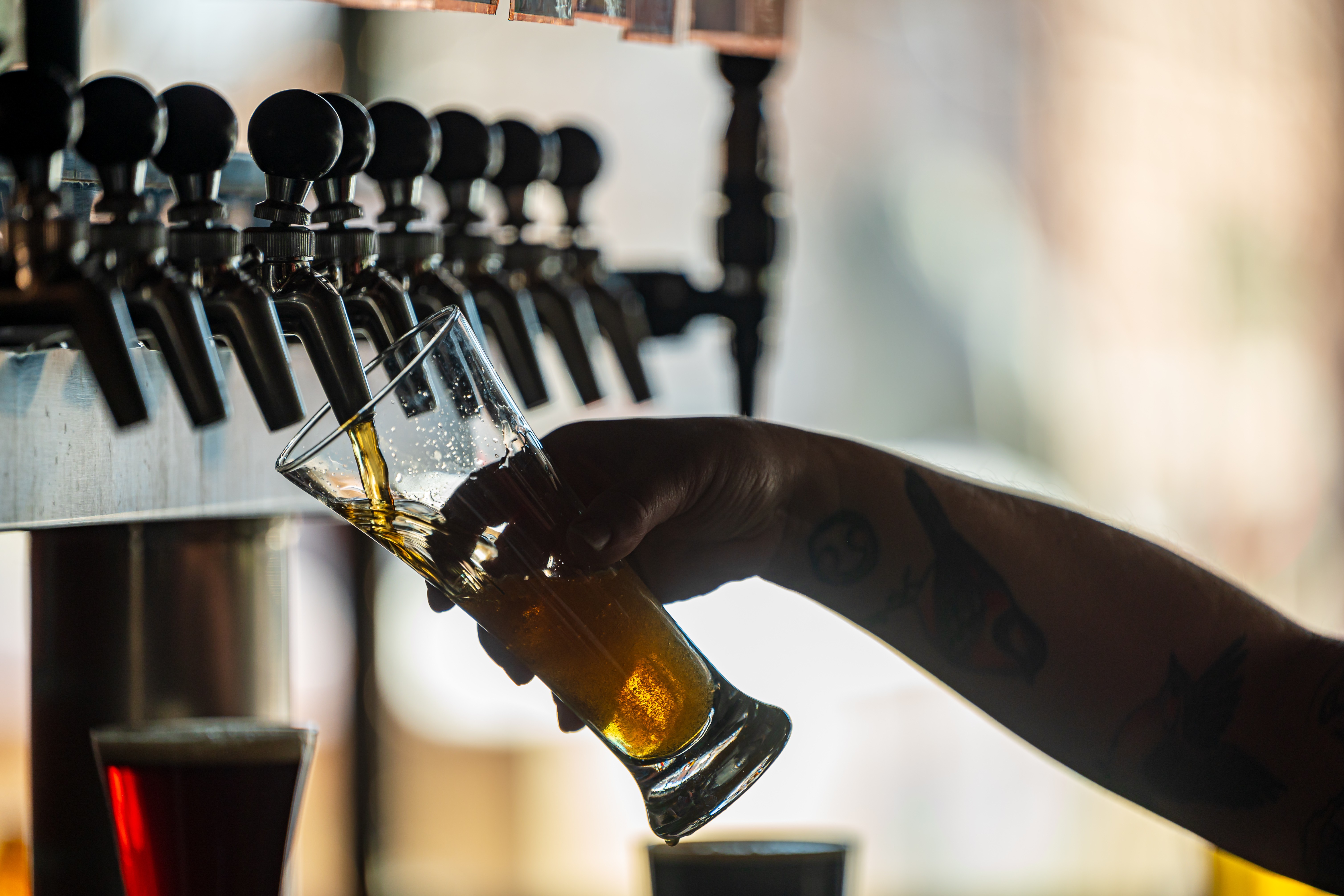 Award-Winning Craftsmanship
The Vermont Pub & Brewery became renowned for its lagers, wheat beers, ales and seasonal offerings. A commitment to brewing excellence has resulted in numerous awards and accolades over the years, solidifying our brewpub's reputation as a beacon of quality in the craft-brewing world. Beginning with a gold medal in 1991 at the Great American Beer Festival for our Wee Heavy Scotch Ale, we have also won awards for our flagship Burly Irish Ale, Forbidden Fruit, Raspberry Sour Mash and Handsome Mick's Smoked Stout. Many of these award-winning brews are still available at the pub today.
In 2005, the Brewers Association honored Greg with the Russell Schehrer Award for Innovation in Brewing, a recognition that is the pinnacle of achievements for craft brewing.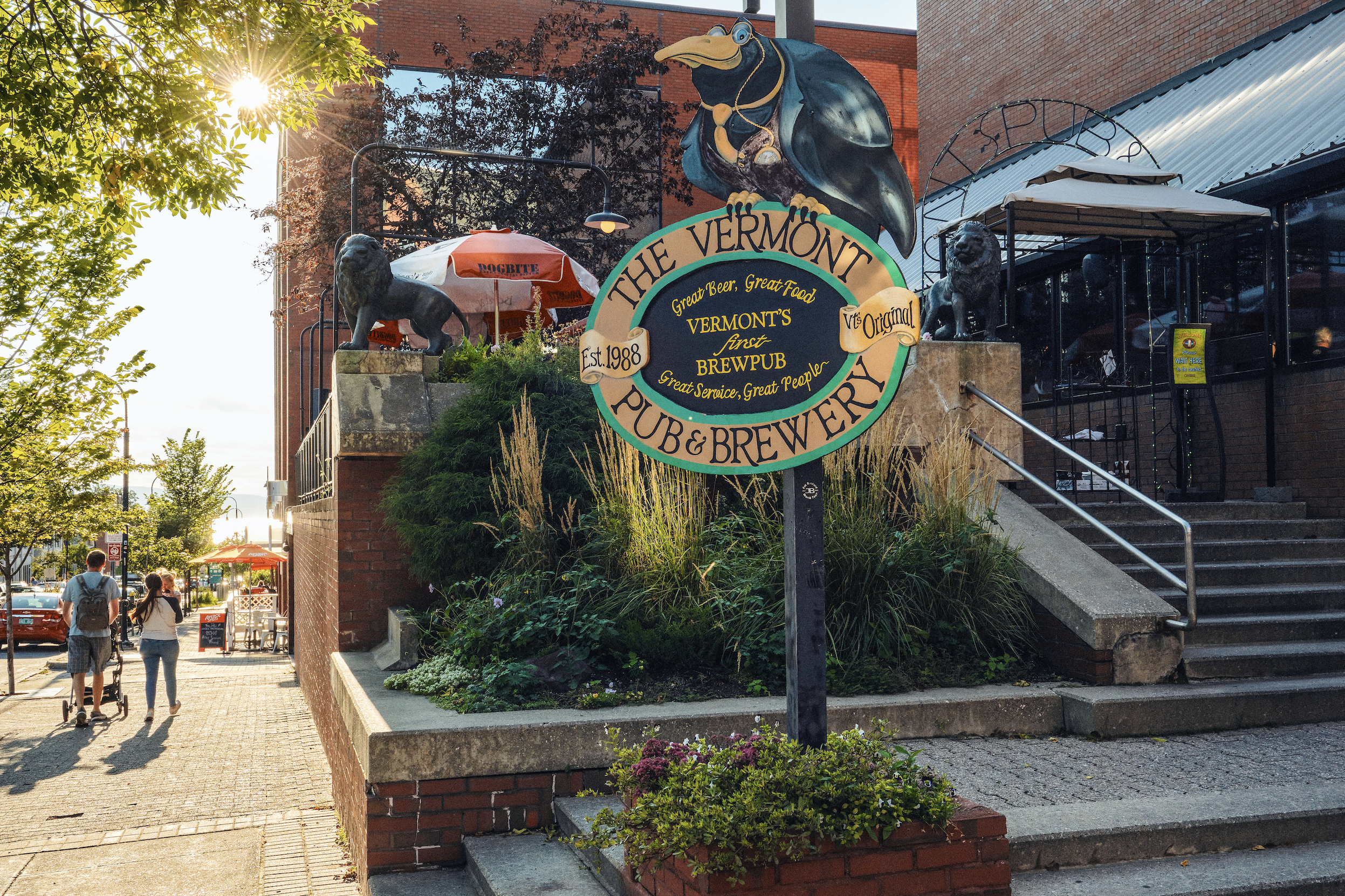 Burlington Landmark
Under Greg Noonan's guidance, with the help of long-time friend turned Operations Manager Steve Polewacyk, The Vermont Pub & Brewery played a significant role in reviving the downtown area of Burlington with the brewpub restaurant.
Beyond providing an outstanding beer selection, The Vermont Pub & Brewery became a gathering place where locals and visitors could come together and enjoy the live music, outdoor beer garden and vibrant atmosphere. The pub's presence breathed new life into the community, attracting people from all walks of life and contributing to the city's growth.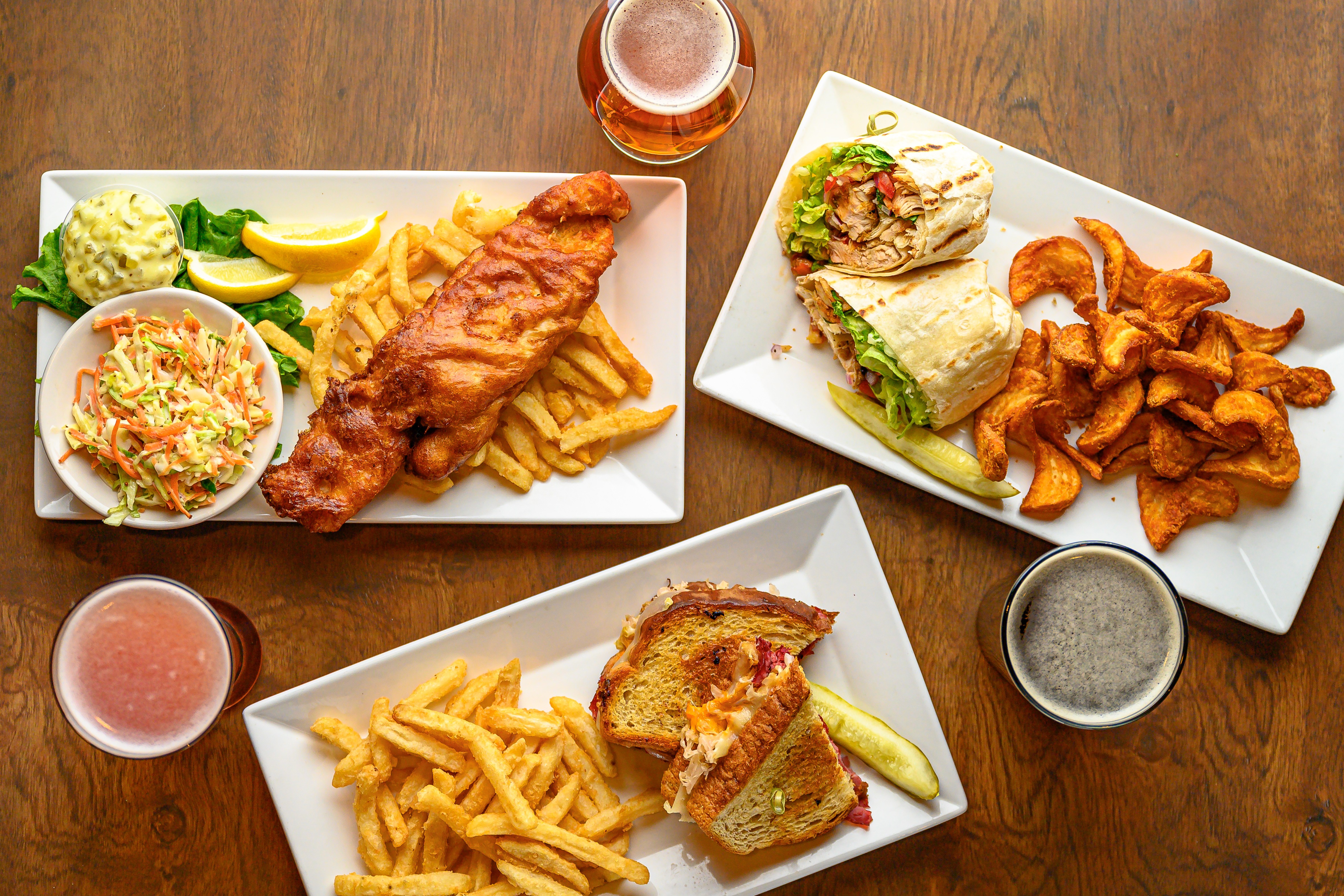 Local Pub Fare & Fresh Beer
Complementing an exceptional beer selection, The Vermont Pub & Brewery's restaurant serves a full food menu showcasing a tantalizing selection of classic pub fare. An emphasis on sourcing local ingredients highlights our dedication to supporting the community and creating a truly authentic dining experience. Greg's ambition was to provide good beer, good food and good service at reasonable prices, and it is our continuing mission to honor Greg's vision.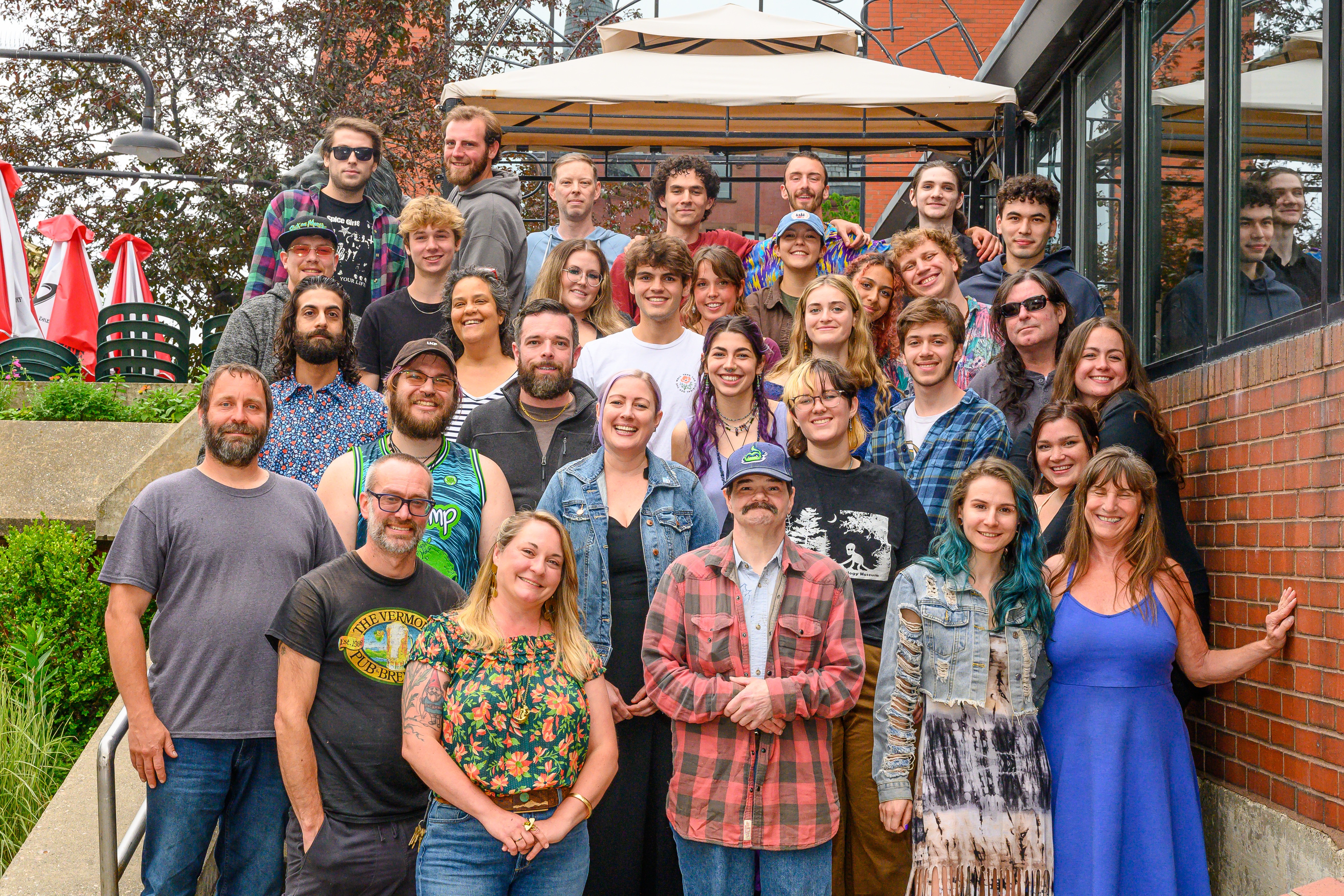 Looking to the Future
After Greg's passing in 2009, his founding partner, Steve Polewacyk, took the helm to keep Greg's dream alive as the caretaker of his legacy. In 2019, Steve sold his ownership shares to longtime employee, Elise Pecor, who was hired by Greg and Steve in 2007 as a part-time host and rose to General Manager in 2017. Then, in 2022, Brewmaster Scott Gawitt also became an owner.
Today, Elise and Scott work closely along with Head Chef Trevor Smith and a team of long-term restaurant staff, some of whom have been with The Vermont Pub & Brewery since the beginning. Together, they strive to hold true to Greg's vision while adapting to current times with new beer recipes, exciting menu offerings and the same friendly and engaging service that Greg and Steve spent a lifetime fostering.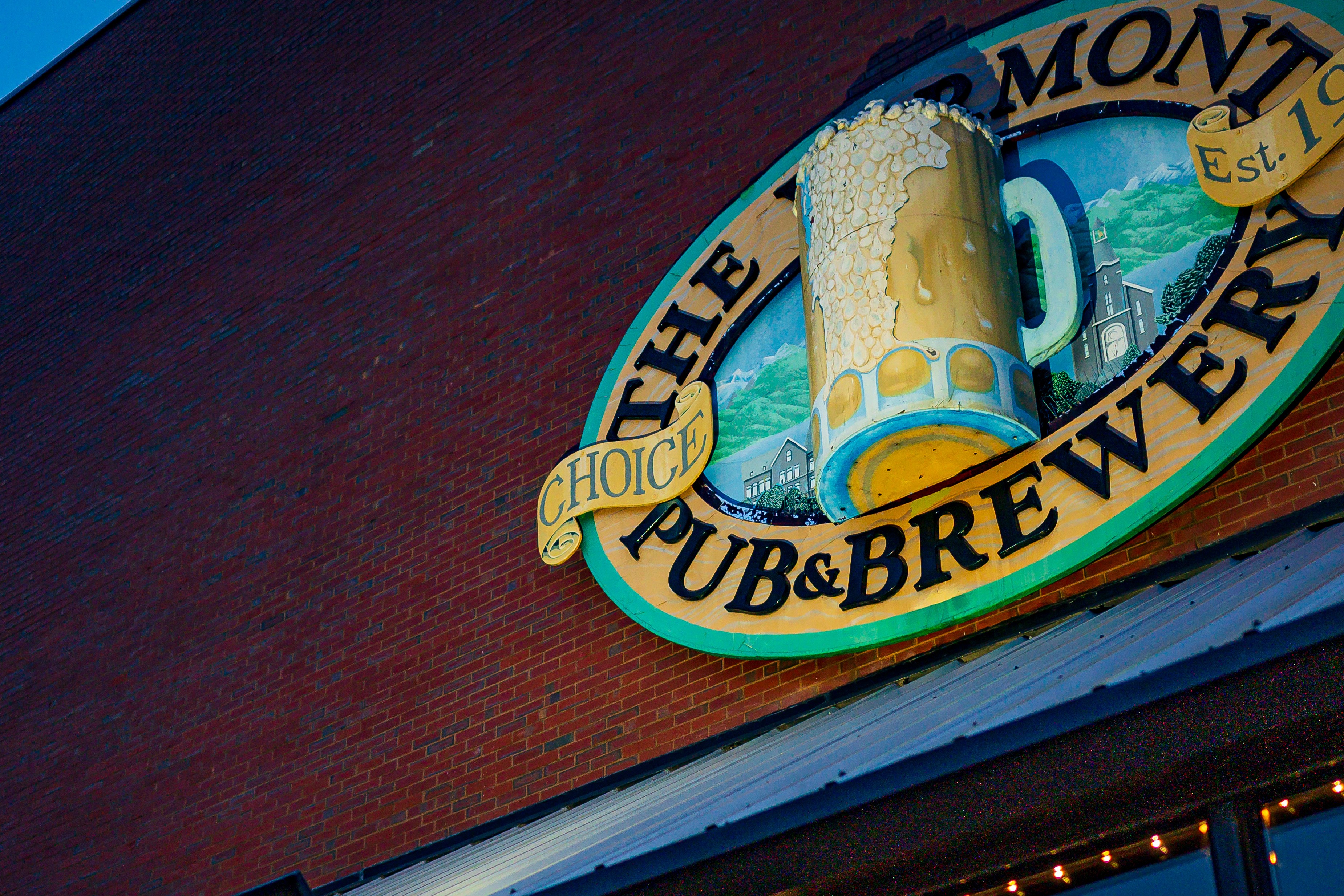 Great Beer
Great Food
Great Service
Great People
From Pubs to Books: Greg Noonan's Influence

Greg Noonan's impact extends beyond The Vermont Pub & Brewery. From the early to mid-eighties, Greg traveled from his home in Williamstown, Mass., to Boston to New York and everywhere in between, gathering research to create a manuscript for what would eventually become his book "Brewing Lager Beer," published in 1986 (revised in 2003; The New Brewing Lager Beer) which became and remains a definitive resource for beer enthusiasts and aspiring brewers alike and proved instrumental in breaking open the microbrewing industry in the United States. Noonan's book served as a guide for many who seek to master the art of brewing.
Noonan was much loved and celebrated locally and nationally for his innovation, passion and – perhaps most of all – his willingness to talk with anyone as if they were already close friends. He has been described as kind, loving, a creative artist, an excellent storyteller and a dedicated researcher, and one friend called Noonan 'a true RENAISSANCE MAN … ALL CAPS. (Burlington Brewing, 68)
Building Our Brewing Community
In 1989, Noonan helped establish the Green Mountain Mashers home brewing club that still exists today. Moreover, he opened two other pubs along the East Coast, leaving a lasting mark on the industry and inspiring a new generation of brewers, starting with Seven Barrel Brewery in West Lebanon, N.H., in 1994 and followed by Amherst Brewing Company in Amherst, Mass., in 1997. And as he continued in his brewing, Noonan wrote two more books, "Scotch Ale," published in 1993, and "The Seven Barrel Brewery Brewers' Handbook," published in 1996.
Greg Noonan's Legacy
With a dedication to quality brewing, a vibrant atmosphere and commitment to community, The Vermont Pub & Brewery keeps Noonan's memory alive. Carried forward is his vision and passion for brewing by consistently producing exceptional beers that satisfy even the most discerning palates. The pub remains committed to innovation and experimentation while staying true to the techniques that Noonan championed.
As we raise our glasses to toast the success of this iconic brewpub, let us not forget the man who made it all possible: Greg Noonan, a true leader and renowned legend in the world of craft brewing.